Regular price
$310.00 USD
Regular price
Sale price
$310.00 USD
Unit price
per
Sale
Sold out
Request Quote
Get a quote

Description

Specification

Display mode
📣The price is the sample price, if you want to Get a Business cooperation price, please click the right-corner button chat with us. You can also click here or click the Request Quote button to submit your request for a quote.
📌Ultra-High Definition: BIT-VWC-XL109 is a state-of-the-art ultra-high-definition 4K video wall controller, supporting 1*HDMI 2.0 input (4K@60Hz) and 9*HDMI 1.3 outputs (1080p@60Hz). support HDCP 2.2.
📌Multiple Display Modes: The device offers various splicing modes (horizontal, vertical, grid) 3x3 2x4 4x2 video wall and supports massive cascading and parallel use via HDMI loop out. Supports 1:1 pixel mapping.
📌Excellent Visual Quality: It provides high-quality images without distortion or compression, maintaining the clarity of the source input.
📌Versatile Control: It can be operated through infrared remote control or RS232 control, ensuring convenience for the user.
📌Typical application includes exhibition hall, indoor advertising, digital signage, commercial display, control room display, Immersive room, and interactive projection.
⚡① 2x3 3x2 video wall control 
Horizontal Video Wall Mode Using Vertical Screens
Six-screen video wall controller recommended max. resolution
⚡② 3x3 2x3 3x2 video wall control 
Eight-screen video wall controller recommended max. resolution
Portrait screen support
⚡③1xN Nx1 video wall 1x5 1x7 1x9 8K video wall solution
⚡④immersive room solution 2x4 4x2 multi-projector processor
Share
View full details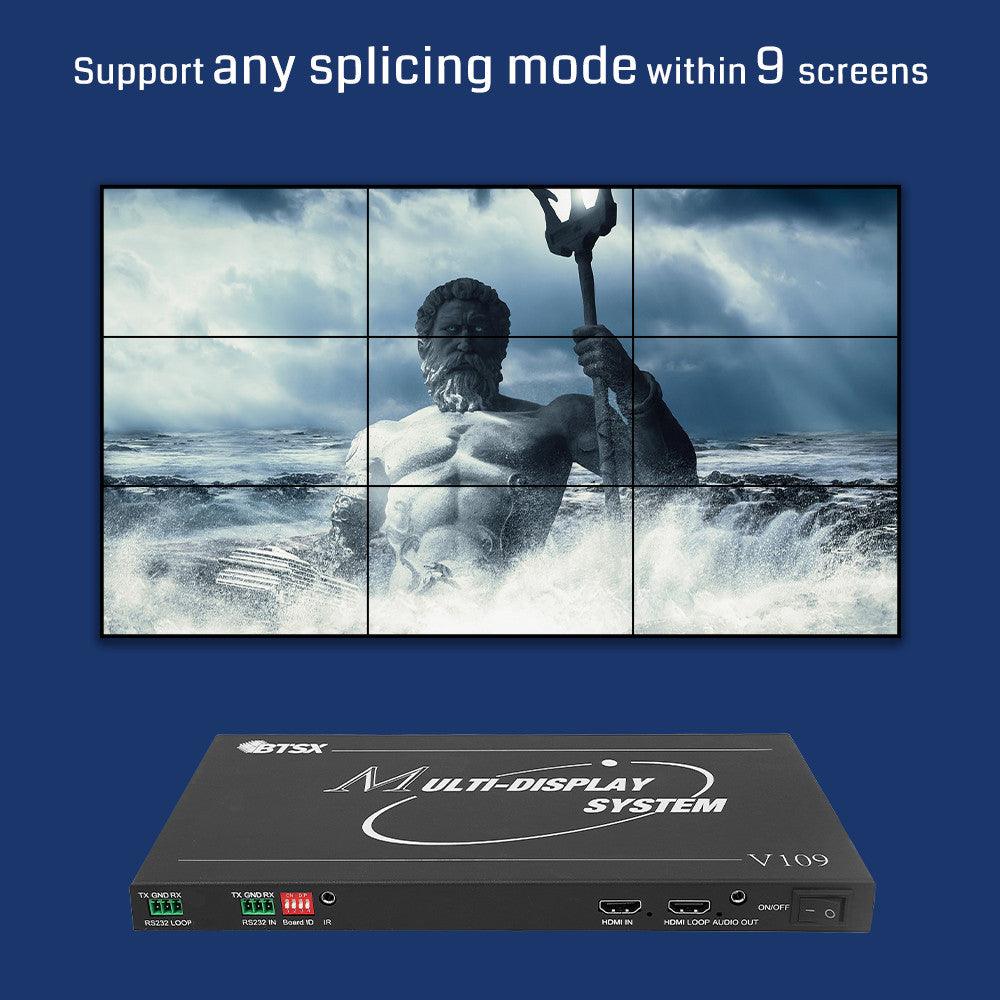 Bitvisus Company History